Atmosphaeres Virtually There (TM) are proud to release the world's first VR Nature app that is dedicated to helping stressed people relax through the use of pure and authentic 360 degree nature videos.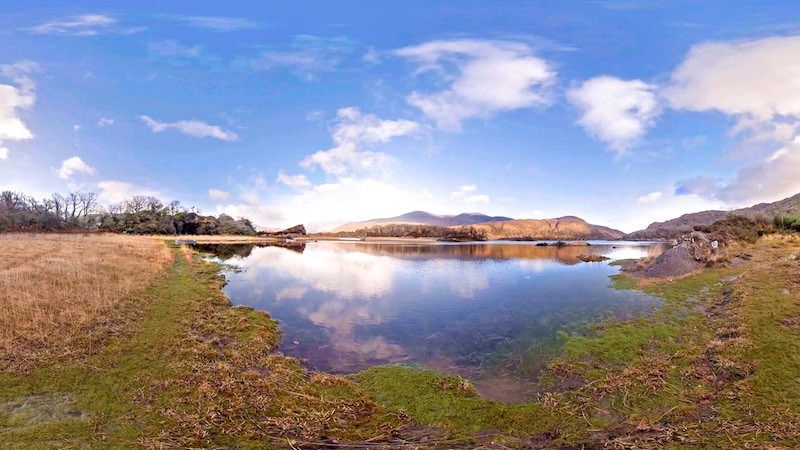 Travel to a peaceful lake in Ireland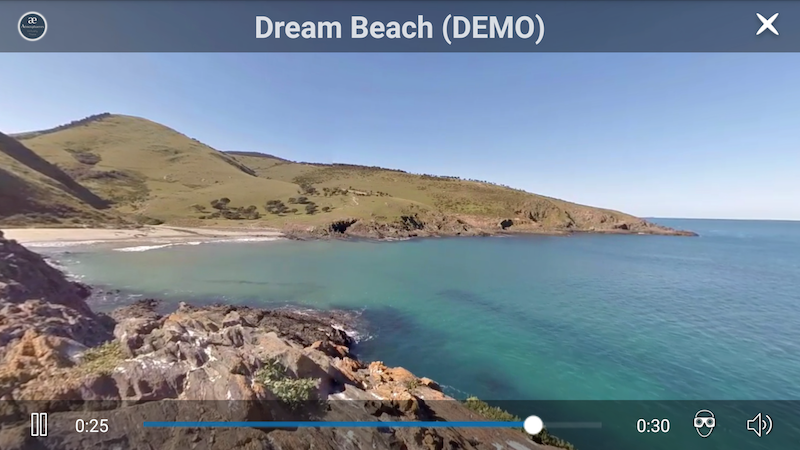 Spend time at a beach in Australia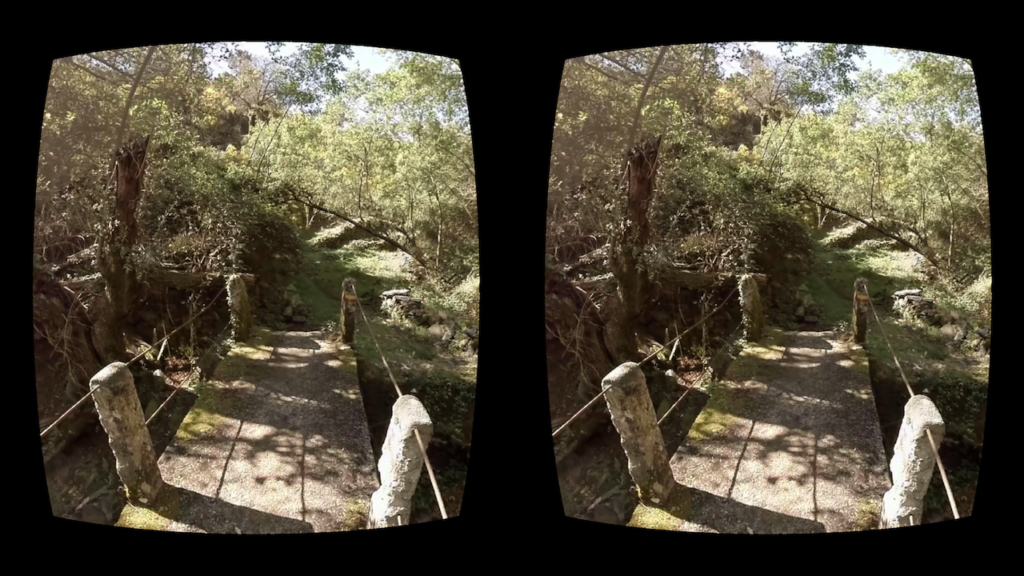 Stand on a bridge and gaze at a gentle creek
There are many other apps that offer virtual relaxation, however, to date these apps are predominantly using computer generated virtual landscapes which can become a bit tiring and repetitive after a while. Apart from this, the user can simply tell that what they are seeing is not a true reflection of reality. While some users are content with this artificially generated world, others have the desire to travel to amazingly peaceful destinations that they know and see are real locations on our planet. The high quality 360 videos of the Atmosphaeres VR Nature Relaxation App were mostly filmed in very remote locations on our planet, so all videos show very few signs of human influence. So you can be sure that you will be entirely by yourself when you strap on your headset and escape to the beach or near a gently babbling brook in the mountains.
Easy to use VR Nature Relaxation app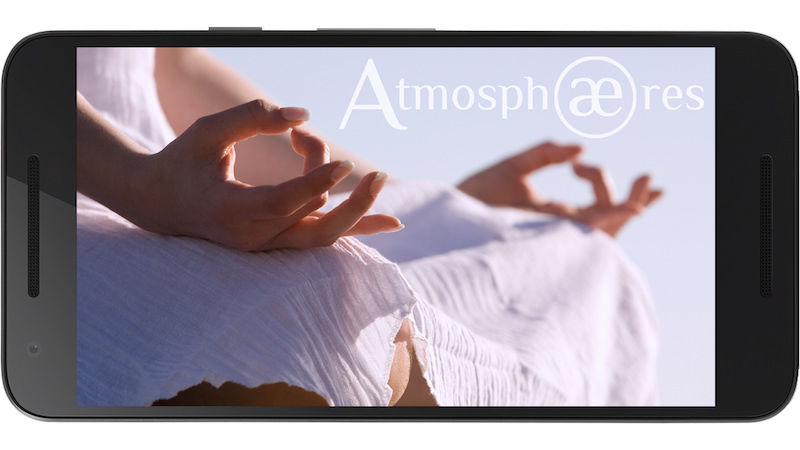 Find Balance in Nature
The Atmosphaeres Virtual Relaxation Videos have been available as a website download since 2014, however, while in the beginning 360 degree VR videos were mostly downloaded by tech savvy users, the market of Virtual Relaxation is now opening up to a wider audience that does not want to unzip the sometimes large video files on their computers and then manually copy them to their smart phones while having to chose from a plethora of apps which may or may not be able to play back the videos on their phones. The VR Nature App removes all of these challenges by offering easy to use in-app purchase options that require no manual unzipping or copying. The videos are also guaranteed to play on more than 12400 Android devices, thus completely removing the search for a compatible player app.
Five peaceful locations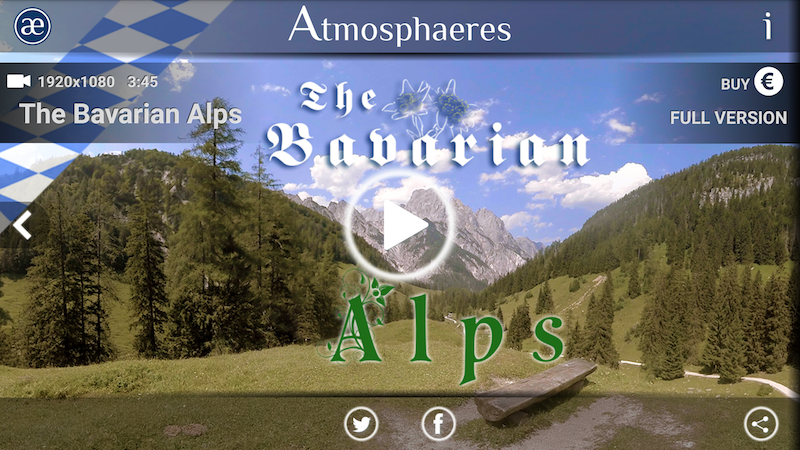 Travel to the Bavarian Alps
The VR Nature app currently features soothing and relaxing videos from the most amazing locations in Australia, Ireland, Portugal and the stunningly beautiful Bavarian Alps. The length of the Atmosphaeres Virtual Relaxation Videos varies from 15-30 minutes with an average of 15-20 different scenes in each of the VR relaxation experiences. While some videos feature pure nature sounds to allow users to immerse themselves in a fully authentic nature land- and soundscape, others offer soothing relaxation music to calm the stressed mind even further. Prices are kept at a consumer friendly and affordable level so anyone with the desire or need to relax will find an Atmosphaere to suit their budget.
On your phone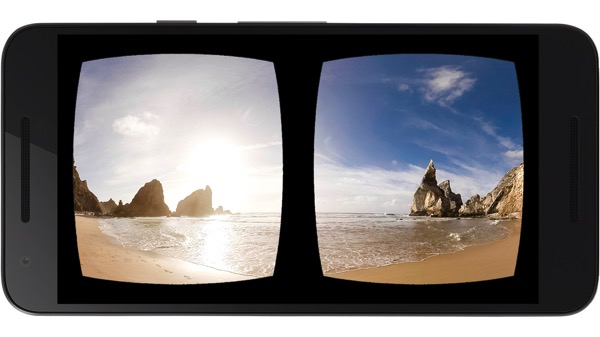 Scene from VR Nature Relaxation App
Demos of the Virtual Relaxation Videos are available in the app as preview streams with self-adjusting image quality. After purchase the full-length Atmosphaeres are downloaded to the phone to offer the highest possible image quality and a fast and uninterrupted playback that does not require an internet connection. So you can escape to your favourite location when you're on the plane, on the train or at home when your internet connection is off.
Download
Bring the soothing power of nature to your VR headset and feel how the stress simply washes away when you immerse yourself into the amazingly relaxing world of authentic virtual relaxation experiences. Download the VR Nature Relaxation app on the Google Play Android store today and enjoy peaceful environments whenever you have the need to unwind.