We are thrilled to announce the release of 46 brand new 360° Stock Videos from Slovenia and Croatia, two Southern European countries renowned for their breathtaking landscapes, crystal-clear waters, and their diverse flora and fauna. These new videos showcase the stunning scenery of the Plitvice Lakes National Park, the Adriatic Sea, the Julian Alps as well as many other natural wonders and touristic highlights.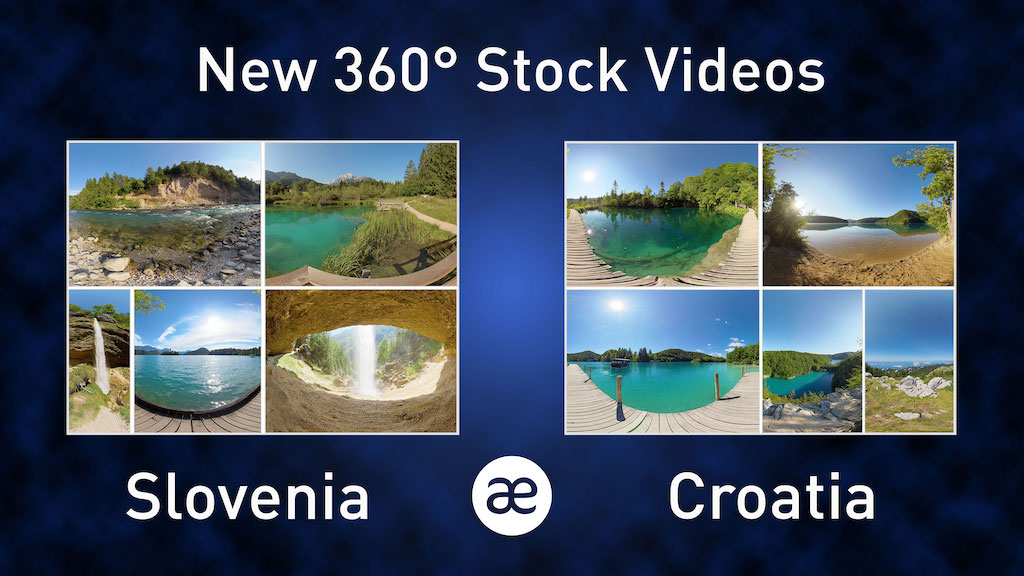 20% Release Discount
To celebrate this new release, we are happy to offer a 20% discount on all videos throughout the month of March 2023. Simply use the code NATURE20 during checkout to receive 20% off all single or double video purchases. For orders of three or more videos, please contact us in advance to receive a combined volume discount!
Applications
Whether you are looking for 360° nature and travel footage to use as a convincing backdrop in an immersive film project or to promote relaxation, reduce stress and anxiety in wellness applications, our 8K quality videos will truly transport your audience to these new and amazing places.
Or you can leverage our 360° videos to enhance overall wellbeing in healthcare and seniorcare facilities or to create a calming and productive atmosphere in the workplace. These videos are sure to captivate and rejuvenate your employees.
With full 360 degree views and high-quality sounds, your users can immerse themselves in the awe-inspiring scenery of these places and feel like they are actually there, experiencing the sights and sounds of nature in all their glory.
Explore
So take your time to explore the new videos and discover the unique experiences that Croatia, Slovenia and the rest of our now 450+ clips strong catalogue have to offer to you and your customers.
If you have any questions or would like full-resolution, full-quality review samples of any of our videos, please reach out to us. We are happy to help 🙂
Yours sincerely,
Eric & Susanne @ Atmosphaeres