360° Video Editing for your VR Projects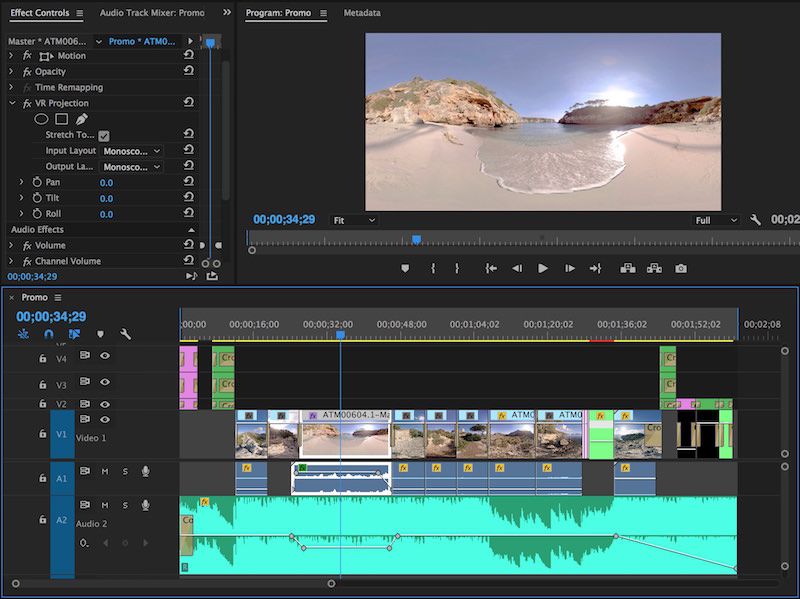 Our Promise
Here at Atmosphaeres we are ready to create or transform your 360 video clips into tasteful, great sounding and effective videos for your professional use. If you need great looking, high quality video for your website, social media pages or email marketing campaigns, we have got you covered. Each video is edited according to your requirements and style.
Professional Tools All The Way
We work with Adobe Premiere and After Effects to create delightful 360 degree video compositions. Tasteful color grading and best in class object removal are part of our video editing & post production services as is the use of Mettle's suite of effects plugins that will give your project that professional touch as does stabilisation of your shaky footage with Mocha VR.
You Film - We Edit
You've gone out and filmed some 360 degree video content, yet, when you get back into the office you don't have the time or necessary tools to create that professional looking video you have in mind? Not a problem, just send us your video files and we will edit it for you. If you need help with stitching the videos together, we can even help you out with our Kolor certified video stitching services.
Use Ours
You can also select from our 200+ collection of 360 degree video clips and get editing at discounted prices. You can even bring videos from other sources and we will combine all videos into one coherent video experience (conditions apply).